HOTEL & EVENTLOCATION JÄGERHOF MAYEN
HOTEL
Welcome to the Hotel Jägerhof in Mayen! For over 50 years we have been welcoming our guests to our hotel and preparing them a perfect stay.
MAYEN
Our hotel is located in the beautiful town of Mayen, in the heart of the Eastern Volcanic Eifel. The town, as well as the surrounding area, offers varied leisure activities and historical sights.
HOSPITALITY IS IMPORTANT TO US
We are a family-run hotel in the third generation and place the highest value on hospitality, cleanliness and good service! The well-being of our guests is our top priority! We look forward to welcoming you to our hotel.
FAMILY RUN HOTEL
The Jägerhof, founded in 1904, has been owned by our family for over 50 years. Today and after a renovation in 2009, we the grandchildren are running the house in the third generation.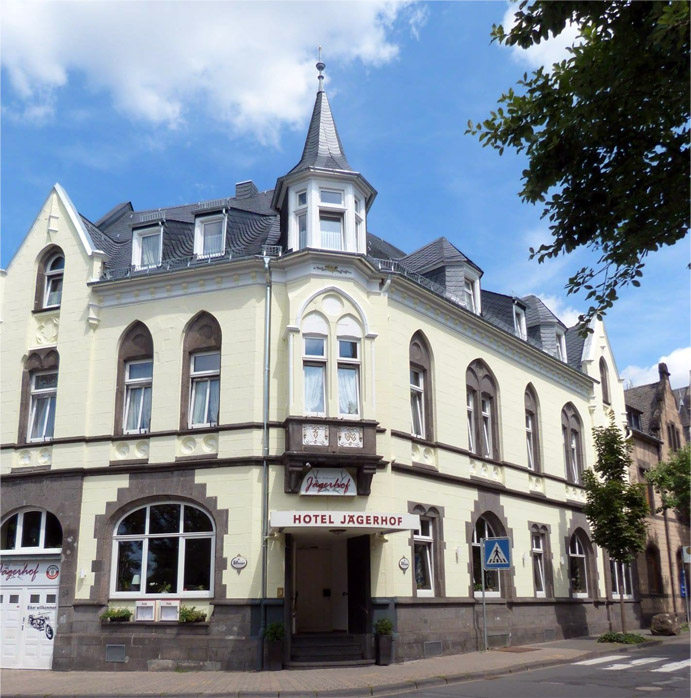 RESTAURANT FOR YOUR EVENT
Our restaurant opens exclusively for special occasions, such as family celebrations, small events, birthdays and funerals. We are happy to offer delicious menus as well as creative buffets for such occasions. Sometimes we also open on special holidays - feel free to contact us about this.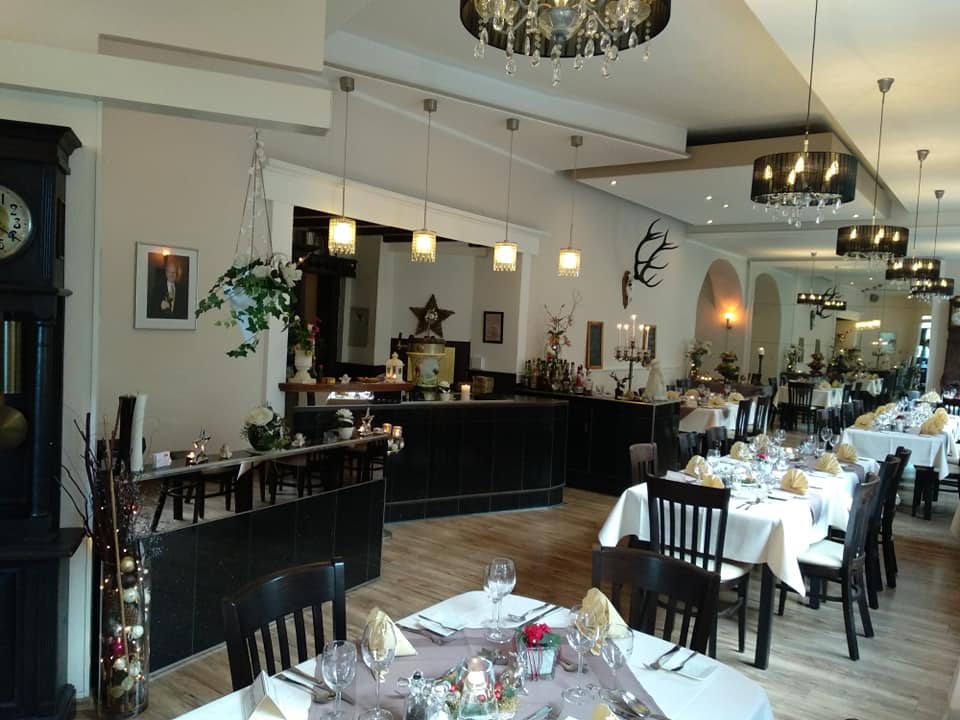 WHAT OUR GUESTS SAY
My fiancée and I like the hotel very much and we have been here twice already. We especially like the furnishings of the house and the rooms. So we would both definitely recommend the Hotel Jägerhof.
- Manuel Ebeling
The check-in via the safe at the entrance with key deposit for the room was very well described and worked great. The entire hotel is well-kept, clean and tidy. The restaurant area is lovingly decorated. The breakfast was very tasty and served at the table. Great attention was paid to hygiene regulations and Corona rules. The Rosenberg family looked after us in a very friendly and very cordial way. Thank you very much! We didn't want for anything!
- G M
Very nice hotel for a good price. The breakfast was delicious and the service was very friendly. The proximity to the Nürburgring makes it the perfect place to stay during a race weekend.
- Malte Burmester
Already here for the second time. Today with motorbike. Extra garage for the motorbikes. Nice hosts ... Always happy to come back!
- Andrea Simon
My girlfriend and I got engaged at the Jägerhof and had a great time in Mayen. Everyone at the hotel is very nice and accommodating :-) best regards and see you soon.
- Andy Schild